Past Grantees
Funding high-impact, high-quality basic, and translational research is essential for the identification and testing of new drugs and other therapies that could change how we treat hydrocephalus.
That is why, each year, the Hydrocephalus Association runs grant cycles to fund individual researchers conducting innovative and exciting research that will improve our understanding of the condition, identify and test new interventions, and move new discoveries towards clinical use.
About the Award
Discovery Science Awards provide multiyear support for high quality, innovative, and timely research projects by established investigators. The goals of this grant are to expand the scope of promising research studies, increase a lab's focus on hydrocephalus, and involve junior investigators in conducting the research through a substantial multiyear commitment. In 2018, the Discovery Science Awards were focused on posthemorrhagic and postinfectious hydrocephalus research.
2013 Discovery Science Award Recipient 2013 HA/RSRI Award Recipient TITLE: Associate Professor, The Albert Einstein…
Read More
2013 Discovery Science Award Recipient 2013 Established Investigator TITLE: Director of Pediatric Neurosurgery, Hackensack University…
Read More
---
2011 Discovery Science Award Recipient 2011 Established Investigator TITLE: Professor of Neurosurgery and Director of…
Read More
2011 Discovery Science Award Recipient 2011 Established Investigator TITLE: Professor Emeritus of Laboratory Medicine and…
Read More
---
Resident's Prize in Hydrocephalus
Frequently Asked Questions
Please view our Frequently Asked Questions below. If you don't find the answer you're looking for, need support, or if you have a suggestion for a future enhancement, please email our development team at hydroassist@hydroassoc.org.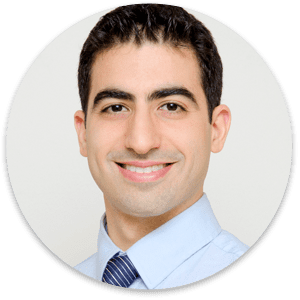 2019 Resident's Prize in Hydrocephalus PROJECT TITLE: Intraventricular hemorrhage induces rapid intracellular signaling in the…
Read More
---
2018: Elizabeth Kuhn, MD
Cross-sectional evaluation of transition readiness in the interdisciplinary spina bifida clinic
2017: Shawn Vuong, MD
CRISPR/Cas9-Based Development of progressive hydrocephaly (prh) Rat Model of Hydrocephalus
2016: Jonathan Jay Stone, MD
Treatment of Hydrocephalus in an Ovine Model with an Intraparenchymal Stent Prototype
2015: Brian Hanak, MD
Toward a better understanding of the cellular basis for cerebrospinal fluid shunt obstruction: report on the construction of a bank of explanted hydrocephalus devices
2014: Jason Blatt, MD
Incidence of Delayed Hydrocephalus Following In-Utero Myelomeningocele Repair
2013: Jennifer Strahle, MD
Early Treatment of Neonatal Intraventricular Hemorrhage-Associated Hydrocephalus with Systemic Deferoxamine
2012: Jayant P. Menon, MD
Significant Shunt Obstruction Caused by Parenchymal Tissue Shearing During Ventricular Catheter Implantation
2011: Ashley Tian, MD
Bilateral High-Grade Intraventricular Hemorrhage is Associated with Male Sex, Younger Gestational Age and Lower Birth Weight, But Not Other Perinatal Factors
2010: Ramin Eskandari, MD
Effects of Early and Late Reservoir Treatment in Experimental Neonatal Hydrocephalus
2009: Christopher Janson, MD
Immortalization and Functional Characterization of Rat Arachnoid Cells
2008: Ellen Air, MD
A longitudinal comparison of pre- and postoperative DTI parameters in young hydrocephalic children
2006: Kurtis Auguste, MD
Greatly Impaired Migration of Aquaporin 4 Deficient Astrogial Cells after Implantation into a Mouse Brain
2005: Jeffrey Greenfield, MD
Intraoperative Assessment of Third Ventriculostomy Success
2004: Jeff Pugh, MD
Can the skull Diploic space be utilized for Absorption of Cerebrospinal Fluid?
& Jay Riva-Cambrin, MD
Pediatric Posterior Fossa Tumors
2003: Martin Schumann, MD
Serum and CSF C-Reactive Protein in Shunt Infection Management
2002: Joshua Medow, MD
Quick Brain MRI verses CT scan for evaluating Shunted Hydrocephalus
2002: Jonathon Miller, MD
Aberrant Neuronal Development in Hydrocephalus
2001: Jake Timothy, MD
Treatment of Hydrocephalus Using a Choroid Plexus Specific Immunotoxin: an in vitro Study
1999: Kimberly Bingaman, MD
Hydrocephalus Induces the Proliferation of Cells in the Subventricular Zone
1998: Daniel Lieberman, MD
In Vitro Detection of fluid Flow in Ventriculoperitonal Shunts Using contrast Enhanced Ultrasound
1996: Martha Johnson, PhD.
Dr. Johnson studied the effects of hydrocephalus on animals, primarily canine, to determine the extent of brain damage inflicted when fluid exerts pressure on the brain.
1995: Richard Fox, MD
Cerebrospinal Fluid Absorptive Site of the Parasagittal Dura
1994: Monica Wehby-Grant, MD
The rabbit Model for Infantile Hydrocephalus: Regional Differences in the Cortical Metabolic Response to Hydrocephalus and to shunting
1993: Charles Bondurant, MD
The Epidemiology of Cerebrospinal Fluid Shunting
1992: Marcia DaSilva, MD
Reversal of High Energy Phosphate Metabolism changes in Experimental Hydrocephalus after CSF Shunting
1991: Nesher Asner, MD
Venous sinus Occlusion and Ventriculomegaly in Craniectomized Rabbits
1990: S.D. Michowiz, MD
High energy Phosphate Metabolism in Neonatal Hydrocephalus
1989: Eric Altschuler, MD
Management of Persistent Ventriculomegaly due to Altered Brain Compliance
Young Investigator Travel Award
About the Award
The National Conference on Hydrocephalus brings renowned clinicians and scientists together with the hydrocephalus patient community. The Conference is an ideal place for young investigators to meet the families affected by hydrocephalus and hopefully strengthen their commitment to a career focused on hydrocephalus, however, few young investigators are able to attend. This award aims to encourage young investigators to attend.
2018 Young Investigator Travel Award Post-Traumatic Stress Symptoms in Caregivers of Pediatric Hydrocephalus Patients
Read More
---
Andrew Scott Emmert, BS
L1cam Mutation Exacerbates Neonatal Hydrocephalus in a CCDC39-Deficient Rat Model Characterized by Impaired Glymphatic CSF Flow
Jeff Horbatiuk
The Flow Limiting Operator: FLO
Eri Iwasawa, MD, PhD
Inflammation and Impaired Neural Differentiation in CCDC39 Rat Model of Neonatal Hydrocephalus
Jason Karimy, MS
A role for inflammation: TLR-4-mediated cerebrospinal fluid hypersecretion in post-hemorrhagic and post-infectious hydrocephalus
Riccardo Serra, MD
Evaluating the effects of CSF proteins on valves and anti-siphoning devices in a benchtop shunt system
Margaret Tish, BS
Neuronal characterization of hydrocephalic symptoms
Joseph "Tyler" Vasas, BS
Glial Scar Formation And Concomitant Glymphatic Impairment In The Hydrocephalic Brain
Vanessa Wall, MA, MS
Social-emotional outcomes in children with hydrocephalus
Kathryn Woods, MS
Microglial Secreted IL-10 Mediates Increase in Neuron Death following S. epidermidis Biofilm Exposure
Kathrin Zimmerman, BA
Psychosocial Distress in Pediatric Hydrocephalus
Mentored Young Investigator Award
About the Award
The MYI Award program was run in 2009 and 2010 with the dual purpose of funding promising research relevant to hydrocephalus while fostering the development of young researchers.  The award helps ensure that qualified young scientists enter the field of hydrocephalus research and receive research training and experience under the guidance of highly trained, well-respected researchers who have demonstrated success in their field.
2010 Mentored Young Investigator Award Recipient TITLE: Associate Professor, University of Utah/Primary Children's Hospital STUDY…
Read More
2010 Mentored Young Investigator Award Recipient Kate Finlayson Memorial Research Grant TITLE: Post-Doctoral Fellow, University…
Read More
---
2009 Mentored Young Investigator Award Recipient TITLE: Research Associate, The Scripps Research Institute STUDY TITLE:…
Read More
2009 Mentored Young Investigator Award Recipient TITLE: Visiting Faculty, Indiana University-Purdue University Indianapolis STUDY TITLE:…
Read More
2009 Mentored Young Investigator Award Recipient TITLE: Clinical Instructor of Neurosurgery, Stanford and Lucile Packard…
Read More
2009 Mentored Young Investigator Award Recipient TITLE: Assistant Staff, Cleveland Clinic STUDY TITLE: Effects of…
Read More
2009 Mentored Young Investigator Award Recipient TITLE: Neuropsychologist STUDY TITLE: Quantitative measurement of ventricular volume…
Read More
---