The HA's Mission is to: 'Eliminate the challenges
of hydrocephalus'
ODE TO A PEDIATRIC NEUROSURGEON
---
Never sleeping,
Family...Who?
Cries of children
Parents, too-
Breaking hearts
Brilliant smiles
Holding hands,
Sitting just awhile.
Eyes that tear
Hearts that ache
Wish you could fix
All who come to you this day.
Bone tired, never enough sleep,
Hugs from parents
And their children, keep
You forging on
Day by day
Praying you are helping
In some small way.
When in truth, all be told
You are a hero
Strong and bold
To the parents
And their children, too.
YOU,
Pediatric Neurosurgeon
Are OUR hero
By all that you do.
©2008 Debby Buffa
All Rights Reserved
If our newsletter has been forwarded to you and you would like to receive it in the future, please:


Join Our List

And Join Us On
Facebook, Twitter
and Youtube
The CEO's Corner

I want to share with the hydrocephalus community how excited I am right now. We recently completed our first meeting of the Hydrocephalus Association's board of directors for 2013, and I am so proud to report that our board consists of a group of dedicated individuals who are unequivocally engaged and committed to meeting our mission - to eliminate the challenges of hydrocephalus.
In 1983, a small group of parents whose children had neurosurgical conditions came together seeking community. The children were all patients of Dr. Michael Edwards at the University of California, San Francisco Medical Center. Dr. Edwards and Lori Howell, his neurosurgical nurse, graciously hosted a few small, informal gatherings after Emily and Russell Fudge expressed their feelings of isolation and frustration when their son, Gerard, had his second shunt revision.
After a distinguished career on Capitol Hill, HA Board Member John Lawrence retired from his service to Congress and the American people on February 1, 2013. According to the National Journal, Mr. Lawrence was the longest serving staff person in the House of Representatives. In his last position, Mr. Lawrence served as chief of staff during both of Congresswoman Nancy Pelosi's terms as Speaker of the House. HA is honored to have Mr. Lawrence on our board of directors and wishes him the best in his new professional endeavors.
Support and Education Update
For the last 30 years, HA has been the trusted source that patients, families and health professionals turn to for support and information. One of the ways HA is able to provide direct support to individuals who have been diagnosed with hydrocephalus, as well as to their family, friends and caregivers, is through our local support groups.
It is the 19th year for the scholarship program! We are very pleased to offer nine scholarships to teens and young adults affected by hydrocephalus. The amount of each award is $1,000. As of today, HA has awarded ninety-four scholarships to ninety-four deserving future leaders of our community.
Starting high school can be tough, especially when you are dealing with a medical condition such as hydrocephalus. I started high school two years ago, and I am now a junior. Even though I luckily have not dealt with any shunt revisions in 6 years, I really felt the other effects of hydrocephalus during my freshman year.
Development Update
Join the Professional Member Society
The Hydrocephalus Association invites members of the medical and research community to join the Professional Member Society today. As a member, you will demonstrate your commitment to HA's mission and the thousands of families that we serve. To join, simply click the below link or call 301-202-3811 and we will complete your membership over the phone.
Research Update
The Hydrocephalus Association is excited to announce the formation of our 2013 Scientific and Medical Review Committee (SMRC) for our current grant opportunity in partnership with the Rudi Schulte Research Institute. We are honored to have distinguished and experienced hydrocephalus researchers on the Committee, which will review and rank the grant applications.
HA Attends the NIH NINDS Advisory Council Meeting
Research Programs Manager Ashly Westrick and CEO Dawn Mancuso joined HA Board Member Paul Gross at the National Institutes of Health (NIH) National Institute for Neurological Disorders and Stroke (NINDS) Advisory Council meeting on January 31, 2013. Paul currently serves on the NIH NINDS Advisory Council. "We are hearing reports from NINDS Director Dr. Story Landis and others from NINDS on important topics such as the potential effects on important research from the impending sequestration budget cuts," reported Mancuso.
HCRN Included in US News & World Report 2013 Children's Hospital Rankings
We would like to congratulate HCRN for being recognized as an important criteria for evaluating hospitals listed in the 2013 US News & World Report ranking of children's hospitals. The acknowledgement of HCRN's role in these institutions is a great affirmation of their work in the research around the causes and treatment of hydrocephalus.
HCRN Investigators Venture to Africa to Learn New ETV/CPC Procedure
HCRN investigators Drs. Jay Riva-Cambrin and Curtis Rozelle went to Africa to learn how to perform Dr. Ben Warf's new ETV procedure that includes choroid plexus cauterization (CPC).
Wanted! Associates for Quality/Clinical/Regulatory Rotation Program at Integra LifeSciences

Integra is looking for bright, talented individuals to join their Quality/Clinical/Regulatory Rotation Program this summer. Started in 2009, the twenty-eight month program offers a unique, fast-track learning experience in the high demand areas of quality, regulatory and clinical affairs, as well as an opportunity to develop a rewarding career in the medical technology industry, through high-quality work assignments, mentoring from senior functional and business leaders, training and certification opportunities. Associates will rotate through assignments in Quality, Regulatory, Clinical and International at our corporate headquarters in Plainsboro, NJ.
Enter
IRC8196 in the Keywords field.
Advocacy and Awareness Update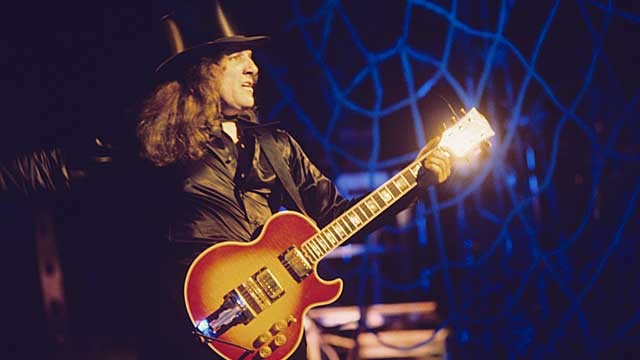 ABC News Worldwide featured a story on guitar rock legend, Dick Wagner, and his diagnosis of Normal Pressure Hydrocephalus (NPH). The article, Rock Star Nearly Loses Career with "Curable" Dementia is another step forward in increasing public awareness of both NPH and hydrocephalus.
New WALK Chair Training
Our new WALK Chairs met this past weekend in Charlotte, North Carolina, for a comprehensive training on organizing a local WALK. Topics covered included WALK basics, event day logistics, securing corporate sponsorship, and WALK Committee structure.
Hydrocephalus in the News - Raising Awareness
Researchers Find Link Between Climate and Brain Infection
Researchers for the first time demonstrated that climate can cause brain infection leading to post-infection hydrocephalus. The research took place in Uganda where rainfall rates were found to be a determinate factor in infection rates in infants.
Vanderbilt's Pediatric Neurosurgery Department Expands its Research Efforts
The Vanderbilt University Medical Center Reporter reports that Chevis Shannon, MBA, MPH, Dr.PH., will serve as the director of the Vanderbilt Pediatric Neurosurgery Clinical Research Initiative. Dr. Shannon will play an instrumental role in establishing Vanderbilt as a collaborator in the Hydrocephalus Clinical Research Network (HCRN). Before moving to Tennessee, Chevis Shannon served as the Assistant Professor and Associate Director of Clinical Research at the University of Alabama Birmingham Division of Neurosurgery. She was also our HA Birmingham, Alabama Support Group leader.
NIH engineers, working with engineers at Toshiba Medical Systems, have announced a new computed tomography (CT) scanner that substantially reduces potentially harmful radiation while still improving overall image quality.